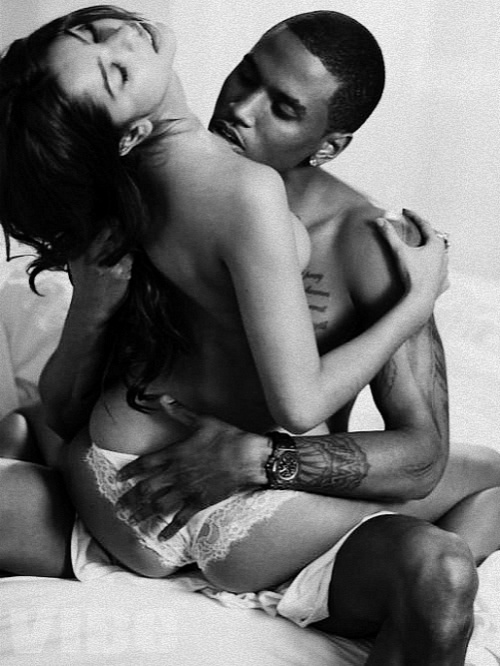 She hated seeing him.
Her ex-boyfriend went away from her bed even before leaving for College. Later, hooked up and married her former High School Best Friend and Lover, Jane. Little rich bitch with tits who sucked his dick and probably did much more for her ring. The bitch who married to the man SHE was supposed to marry and save Avery from the tedium of well to do suburbia. Life wasn't always fair.
Her husband was OK. Fred was reliable, if not exciting. A very good provider for their baby daughter. Easy on the eyes and good, if not great in the sack. Amenable. Not a love to live for but, not someone you would die to get away from either. And she had considered suicide on many occasions. Just not over her marriage. If it weren't for her vibrators? She would probably be dead already.
Fred was successful in his own right and rich like her Daddy before him. His cock was only seven inches. And not the nearly as thick as Jerrod's 10 she had learned upon. And definitely not cocoa brown like that same stick of chocolate that danced all over her body in her teens! It only existed in Avery's best slumbers and daydreams now. Almost always followed by her most emotional mornings of masturbation followed by a soft tear. And anger.
Fred was reliable and the consistent lover who surprised her sometimes by helping her cum. His secretary always came when he fucked her I his office. But Avery was much more woman than the typical young, dumb pain slut who got turned on by other's low sexual appetites and opinions of her. Especially her Bosses. Avery was a Woman! A step above the average creature both in and out of Bed. Even inside of her fragile existence. She was well learned in the ways of the ultimate fuck and sexual pleasure. In no small way due to all of those late Afternoons spent riding Jerrod's chocolate stick! Avery still called it that. Even if it was only in her own, dirty mind. The Husband was just another man who thought he was something that he was not when they first met. A stud. By now, he just knew better.
Avery felt as if she was living someone else's life. Jane's to be exact. She was after all, better looking than Jane. She knew for a fact no one could make Jerrod cream like her or would let them even attempt to do the things for him she would. And not because he was going to be a rich star either! But because she was his! Jane ruined all of that when she married her man! Avery hated her now as much as she used to love hanging out with her after Jerrod broke her heart.
Avery knew her trust fund would be more than enough to live off for her entire life. She inherited her mother's sexual curiosities and eventually learned the very same abilities she possessed as well. Even the secrets they never talked about. Avery had suspected her parents were swingers like many other Parents of children who attended her outwardly conservative Private High school. Sex wasn't a big deal in their circle. Money was. Avery figured it was a vicious cycle in which outsiders without funds were rarely welcomed into the community. Meaning the women were left with the available "Circle of cocks" to choose from. That was what Jane used to say, at least about the wives. They were women stuck waiting for date nights and a shot at Avery's Dad. He of the well-traveled nine inches. Avery's mother didn't mind sharing it as long as the neighborhood girls were up to serving her as well! They were the Kong, and Queen of the Adult Community and Avery was their progeny. Watching and masturbating in the shadows at a young age. Waiting for her turn to be bigger than both.
Jane was a chip off of the old block, for sure! Utilizing her tongue, Jane could bring any person. Man or woman. To a mind-shattering orgasm in moments! That was after all, how and why they became friends in the first place. And their mothers before them. Over the years Avery pieced it all together like a Daisy Chain. And learned how to gain power through submission. She was more than anyone knew she was capable of being. And soon? She would teach them all.
Avery had been the school's most beautiful girl! Homecoming Queen for a record two years and doting girlfriend to the elite school' athlete/minority scholarship student. He may have been poor by their standards. But soon to be Professional Baseball's 1st pick! Jerrod Pope. She always misspelled his name Pipe and called his dick the same. Memories of High School were still dancing through her head, as they were.
And why not? It had been the best time of her life! She dated the Pitcher and sure-fire first-round Draft pick with the 9 1/2 inch black dick that was the first to break the blonde co-ed's hymen! It wasn't the teasing of her own fingers she had grown accustomed to. This was Exquisite pain followed by the hours upon hours of sexual exploration shared in her Parent's pool house! Her hole still creamed when she thought about him plunging Pipe down her throat as he twisted her innocent clit to submission! Avery never forgot a moment spent underneath him. Those memories were something she remembered every day she masturbated which was most mornings. Sometimes twice. Avery still wasn't over Jerrod or Pipe. And definitely would never forgive Jane! Even if she sometimes begrudgingly remembered her fondly when she touched herself and, especially when she squeezed her left titty. Jane used to love to squeeze Avery's more sensitive titty before she bit down hard on her less sensitive left nipple. That always made Jane cum. Knowing she knew Avery so well.
Her parents were fully aware of what was happening, when it was happening because of the 'open door policy' in their home or in this case? The pool house. They were also big-time boosters of the school's athletic programs who felt it was an honor Jerrod was fucking their daughter so vigorously! Instead of hitting the rough streets of his own parent's more modest neighborhood which they were sure was probably pretty rough. Based upon how he dressed, of course. They assumed the truck he drove was some sort of illegal gift since his mother worked a lot and they never bothered to ask about his Father. Both were surprised in discovering both of Jerrod's parents made six figures and lived where they did by choice. Wanting to keep their children grounded.
It was an easy thing for Avery's parents to assume not knowing much about them. Knowing probably wouldn't have changed anything anyway since they wanted to support Avery no matter what! Their own unrequited fetishes aside. The right thing to do was provide a safe space to experiment in and make sure Avery had proper Birth control. Black cock was all over the Internet. And white girls having babies was a thing Mom researched, just to be informed. It was a responsible, parental thing to do. Along with installing a Nanny Cam in the Bedroom, in case something happened that crossed the line between them.
Avery's mother would make sandwiches to bring to the young lovers to keep Jerrod's energy up and be supportive. There would be protein-laden meals since he was consistently "in training" and needed the additional spunk since Avery usually left him depleted of his own. Avery would draw a Daily Bath as a result of all Jerrod's protein induced meals filling her womb to keep it fresh for him. And sometimes, Avery's Mom would walk in unannounced to put things in the Fridge.
As time passed, Mom seemed to always come in when Jerrod was about to cum. A couple of times she witnessed her only daughter. Mouth full of slick cum sucking Jerrod. He was always wet with her Daughter's juices on his young black cock as she noted he usually thrust it in her mouth after he had rammed her pussy good! While his juice would begin to slip out of the sides of her mouth and either down her chin or onto the bed. Jerrod would take his choco stick from her suctioning lips and shoot his residual shots onto her white skin. Covering her body before Avery would dutifully rub it in before taking his choco stick back into her mouth. Sucking until it was hard again which usually didn't take very long.
Avery's tits would be covered in his Cream and by now were almost identical to her Mother's 36 C's! The Nanny Cam allowed Mom to watch and quietly enter to get a closer look at the perfect time. Watching as her daughter turned away from Jerrod. Her sticky face and torso pressed into a pillow as her back contorted and ached in ways Mom had only seen in strip clubs or in videos before. His brown dick pressing against her own baby's wet snatch! Spreading apart as Mom tiptoed away from them both. An exit that usually lasted far longer than the entrance! One that finally one day was acknowledged by Jerrod himself.
Avery was wearing a blindfold. Her legs and arms cuffed together in the air. Suspended by a wire on a hook neither of Avery's parents even knew she has installed. Avery's Mom came in quietly but, was greeted by a mirror placed in the kitchen wall allowing Jerrod to see her entire walk!
Dick plunging into her daughter who was blindfolded and helpless to see anything else but her own imagination running wild. Jerrod placed his finger over his lips while locking eyes with Mom before motioning her to come closer for a better look. His strokes becoming long exits balanced by strokes of Thunder that caused Avery to shake and moan! Sounds that became louder to her mother as she quietly came closer.
"Do you like this Pipe bitch?"
"Uh-huh."
The moans of approval luckily had muffled Avery's mother's voice mouthing the same! Jerrod smiled at the woman and harkened her closer as he continued to talk into the vagina of her moistening daughter.
"I'd hate to have your Mother see you like this."
Slamming his cock in balls deep. Avery shrieked and came! Biting her lips as her mother began to feel the side effects of the erotica she was either viewing or now, participating in.
"No. She can't. Her and those fucking meals. She wants your choco stick."
"She does?"
Jerrod smiled as he pulled 9 inches out of his girlfriend and began massaging her pussy lips with his fingers as Avery protested.
"Don't tease me, baby!"
Mercilously with the last ½ inch. Jerrod teased both women as her mother could see Avery's anticipation building. Also wanting to see the brown wet tip to complete the up close inquiry as much for herself as her daughter!
"She's watching us now."
"No. No. she isn't."
Avery began to squirm as she spoke. Partially at the pleasure, Jerrod was inflicting upon her by teasing her wanting slit and clit. He had licked her pussy so good to convince her to agree to this! It which was something he rarely would do since it wasn't necessary! Avery would do whatever Jerrod wanted because of how he made her feel! And if she didn't do whatever he wanted? Some other lucky slut probably would! That thought was unbearable.
The Blindfold. The Rope. Avery knew her Mom perved on them but, she also thought she might think twice before coming in today! Her Mom knew better than to walk in on this! Didn't she. Avery had spotted her parent's poorly hidden cameras long ago and didn't mind being watched at all. But she hoped her mother wouldn't take advantage and try to do more than watch! Which also somehow, mad Avery drip a bit.
"She's standing right here next to me. Staring at my cock as I'm teasing you."
Avery remembered cumming at the thought of her own mother! On her knees, beside her watching, as her little girl gets fucked by a Big, teen black cock! It was so wrong and cliché! Just like an internet video where the black stud fucks all the women while Dad watches later and jerks off to it! Avery came more than she ever had as Jerrod moved his dick deeper inside of her womb that day. Inch by inch until Avery came so hard she fell into a deep sleep! Pussy gushing onto the mattress!
It wasn't usual for Pipe to put her into a deep sleep that sometimes could last for hours. Many times she would awake. Neatly covered and tucked away after she had once more nodded off after sex. Mostly though Avery would be left in whatever position she fell asleep in. Naked and sore. Pussy pounded into submission. Her ass still under a pillow and hole soaking wet from Jerrod. There was no sign of what time he had left. Her mother always called her from the house when Jerrod left her that way. Which was how she became suspicious enough to locate the hidden cams! It was to spare her daughter the embarrassment of sticky skin and the smell of cum at the Dinner table.
Avery always wondered about that day though. Wondered if Jerrod was just turning her on as he claimed? Lying about her Mother being in the room with them because he guessed she loved the attention? Avery wondered if anything else had happened after she had passed out. How could she know?
"Would you fuck my mother?"
His answer was to stick his thick brown cock deeper inside her while whispering.
"I already have."
Avery struggled against him that day to loose herself from his grip! Angry at his answer or the fact she came as she slid back and forth around his throbbing member at the precise moment he confirmed what she already knew! It was a half-hearted attempt to dislodge herself from Pipe, while wholeheartedly enjoying its boldness inside of her!
Being pulled in closer, feeling her pussy respond with involuntary releases distress in the form of one powerful orgasm after another made Jerrod cum as well! He was thinking about her mother. How he convinced her to suck Avery's joy juice off of his cock while Avery slept right next to them! Coating Avery's womb with his warm protein shake while forcing her body to joins in the most intense feeling of her life! Jerrod had grabbed her tight to his body that day and whispered.
"When I fuck you, and she watches us? I'm fucking her mind too. You are opposite sides of the same slut."
Avery never forgot that moment as another short spurt of cum erupted inside of her womb, giving her a last, small tingle to enjoy. What girl forgets the moment she falls completely in love? How fucked up was that? But she never asked her Mother, and that had been a mistake.
The thought of another woman, especially her own Mother fucking Jerrod drove her mad with lust and passion! A small crack in her heart grew because young girls with wet pussies tend to become attached. Avery became equal parts desperate and lost! Being afraid of losing him to someone else cultivated Avery's jealousy began and eventually drove Jerrod away faster than would have happened naturally. Jerrod's father driving home the point a horned out, young, but the crazy rich white girl was not going to be good for him right now and would soon be pregnant if he wasn't careful. Besides. Girls were "Toys to be played with right now." Was how he had put it. He told his son to "Find new toys." And like that? They were over.
What Avery feared in her worst dreams had come true. Groupies. Who would do any and everything for him, including share became his new companions. Avery's friends and foes alike. And years later Jane had become his wife! It was a hometown success story for everyone, except Avery. Who was left alone to lick her relationship wounds?
Two years younger than Avery. Jane had been a good friend back then. A sounding board who was not quite her peer to talk to. As Jerrod began to fuck other girls in the Senior Class. It was in Jane's car during one of their detecting excursions when Jane first told her she was bi and had a crush on Avery. Avery also remembered that night like it was yesterday.
Jane ran her tongue inside of Avery's pussy that night as if she knew her every feeling! She had been staring at Avery for as long as she could remember! Even before she could describe what tingled inside of her every time the older girl was near her. Jane felt as if she knew her because in wanting her so long? She almost knew what Avery needed. Kissed. Touching. All of the things a woman needs to feel loved.
That one night and the afternoons leading up to Avery's Graduation. Her new "relationship" was instrumental in Jane was able to hold it together and even make it to College. Avery never considered herself to be a lesbian in any sense of the word. Even though she could notably soak her panties thinking about the way Jane could make her feel just by using her fingers. They only stopped when Avery went off to College and didn't keep in touch. Slightly breaking Jane's heart in the process.
Hindsight? Avery realized the information Jane obtained about Jerrod and her probably helped her get the ring that was rightfully supposed to be hers! Jane never wanted to see either of them ever again! For a while.
Avery once lived to feel Jerrod's cum blasting deep inside of her. Liked having dinner with her parents while Jerrod's seed still sat near her stomach and sometimes, slid down her inner thigh and legs. Imagining their mixed child growing inside of her body. Wondering what it would feel like growing inside of her became an obsession. She always wanted him to cum inside of her! Even when she looked at her own beautiful daughter sleep. Avery still imagined what would have happened had she been able to control her jealousy and not let Jane take her place! The 10-year Reunion was sure to be a mixed bag, she thought. And so was tonight's Pre-Event gathering at the Steak House.
Staying in the Pool House for their visit also brought back memories. The first Blowjob was over in the corner. Crouched over and bobbing her head up and down clumsily till finally, Jerrod forcefully grabbed her tits and slid his wet cock between them. Blasting into the air catching her upper lip before landing on either side of her breasts perfectly! Jerrod then slid his dick across the sticky goo and placed his dick back into her mouth so she could taste his sweet batter for the for the 1st time! Licking her lips as she stared at the space.
First Anal. Her hands tied above her head as she knelt over the back of the kitchen chair. His greased dick pushing in slow and painfully causing her pussy to spray its approval all over his thighs! She had no balance, so the only anchor she could use was her tiny, screaming hole wrapped around Pipe. Hurt so good but, she was happy he only asked her to do that once. Especially since Avery never could say no to him!
Fred knew about their past but, was more of a Baseball fan than anything else and was looking forward to meeting Jerrod. He knew he used to fuck his wife and seriously, didn't mind. He was in love with his wife, and the truth only made Jerrod an even bigger man in Fred's mind. Knowing how big of a stud his favorite Pitcher was! The secret desire to see the two of them together was becoming an obsession and knowing it could happen this weekend had him horny all week.
Avery looked beyond hot for the occasion! Her dress wasn't short but, was form fitting and accentuated her curves perfectly. Her mother was Italian and her father quite tall. And her Tits were a cup size larger due to her daughter and were now an overfull D-cup.It was as if the entire family contributed to the woman she was today. Mother of a 3-year-old and Goddess in the Bedroom without a single procedure needed to be steaming hot in a Dress! The picture of what every woman wanted to be except, she was unhappy.
Fred had encouraged her borderline slutty dress by pretending to be aloof and disinterested. But secretly, he had been encouraging her competitive nature with well-placed words in conversation while hiding a raging hard boner around his betrothed Avery all week! To him, she was smoking hot! He fucked his secretary but, always fueled by the fantasy of fucking his wife! Something most men started to view as a chore after 6 years of marriage. But not Fred.
Avery though kept him on a strict ration of just enough pussy to keep him from whining about it. She despised a man would beg for her attention. In College, she had learned the Art of whipping and Dominating them. Evolution cut short by graduation. For Avery, it was the necessity of not having them touch her more than she wanted them to. Fred had watched her break weaker suitors before him. And the rumors about her were out there. But Fred was determined to not go down their ill-fated path but had discovered marriage was no guarantee of anything more with Avery than the others. Maybe what he got back was a little less.
Fred knew she wasn't getting dolled up for him tonight. The thought of his wife as a would-be seductress to this year's Cy Young nominee? It made him rock hard! The Invitation to dinner had been arranged with him, and the true nature of the gathering kept secret from. The fact he didn't tell Avery the true nature of the "mixer" only fueled his weeks-long perversion. Fantasizing about his wife getting fucked by his favorite player!
Fred's poor secretary had a hard week, he thought. Seemingly being called her into his space almost every hour to feed his carnal desires. No matter how depraved the thought. They had spent their time watching Interracial porn online, instead of calling back clients. With Fred mirroring what they had seen online with her. It had been the most debasing office sex all week! The poor young girl's mouth must be sore from the hours of fellatio under his Oakwood desk. And not to mention the toys she had agreed to be subjected to by him all week. For a bonus, of course. He felt lucky to be able to have a competent assistant who didn't mind being compensated for sex as well. Her bonus check this week though, would be huge!
And the things he said? They made even her blush almost as much as they made her cum! Fred was pounding her almost 20-year-old pussy sopping wet with both of their juices all week long! If it wasn't his dick? It was the small vibrator he used on her during fellatio. Too big and she wouldn't feel him when he did decide to fuck her! But Jessica had earned the coming time off!
Fred's 7 inches felt much bigger inside of her than her "Boyfriend's" 5 inches. His title. Her title for him was Bitch. The one advantage to the "fucking your Boss situation" was sometimes? Jessica left the office somewhat satisfied by him. She always felt completely used by him. Having almost crashed driving home twice this week because of the additional burdens Fred placed upon her. That, and the thought of soon being unemployed.
This week's fetish meant Fred became especially excited thinking about black "guys." Promising a trip to Antigua or Jamaica was his go to this week. Usually, while his own muscle had been in her mouth. Particularly, he said, so she could get fucked by huge black cocks that love slutty white tourists.
"Would you be willing to play the part?" he asked.
Usually causing her slit to seep a bit as her mouth to tighten and expand more intensely around his cock muscle.
"You could pretend to be my wife?"
More stickiness would flow from between her thighs. Imagining herself being touched at the same time and her face, not snug, pressing against Fred's groin as it was. Knowing she may not be able to take a larger, thicker man into her throat that way.
"I could buy you a ring for them to cum on?"
Jessica's eyes shifted up to meet Fred's at his word. The intimacy of the moment causing him to jerk a little in her mouth, as she slid her tongue across the backside of his shaft. Stopping only to circle his shaft with the wetness before leaving behind just enough saliva on the tip so that it glowed against the glare of his computer screen. Placing her hand around it to jerk swiftly as it erupted into the air. Onto his chair and only sparsely on the side of her now lipstick smeared cheek. Before she did as she was told and leaned forward to lick the rest up. The part that was dribbling slowly out of his slit down, towards his pulsating, shaven balls.
"Mmmmm. I'd love all of that."
Her tongue delving under his balls and reaching down, closer to his hole in order to not miss a drop. Fred's ass pushing up, into the air as if there were a lover to enter or avoid.
"I loved that you shaved your balls, sir."
Continuing her warm, wet assault upon each until moving back to observe him, sitting in his executive chair. Head tilted to one side and unable to resist a fly! Her kisses on his cheeks. Catching the corners of his lips before retreating into the middle of the room to redress and leave.
Had she plunged her 3 fingers into her pussy, as she would have a year ago in response to the dirty talk of her boss? She would have failed, twice. Something the woman never thought about trying before that she was definitely going to research this weekend while she avoided her Boyfriend's advances. Something also not hard for her to do.
Arriving at the Steak House, there was a sparse crowd of cars outside, and the venue appeared lit, but empty. There should be at least 60 people inside at this hour Avery thought to herself. But upon entering the empty vestibule, Avery instantly felt a chill. Until a familiar voice rang out.
"Avery!"
Jane rose from the table running towards her and embraced her tightly! The last time the women had spoken was 5 years ago. Jane broke the news about her marriage to Jerrod. And Avery had instantly hung up on her. At the time Avery wasn't even aware the two had spent any time together. The woman had been sporadic lovers over the years too, and it never came up about Pipe being in the picture. She once was the only woman Jane had ever touched intimately. Now? Jane was the last woman Avery wanted to be close to.
Jerrod stood up from a table behind them and walked up to shake Fred's hand.
"Nice to meet you, man. Thank you for making this happen." He said as Fred stammered. Awestruck.
"The lucky man himself!
Fred misspoke, but Jerrod's grin was unmistakable as he turned towards Avery. Assessing her like a slab of succulent meat to be deboned or in this case? Boned. Assessing her dress and what lies underneath with the distinctive eye of a connoisseur. Amazed at her slightly larger breasts since childbirth and her overripe lips. Covered in the hint of a pink gloss lipstick. Almost slutty. But Avery could make a sack appear irresistible at times. A fact the 3 other guests knew only too well.
"Can I have a hug?"
Avery was apprehensive about touching him. At all. But was slightly Avery melting under of his familiar, approving gaze. The anger of seeing either or both of them together in a public setting was not enough to stop her body's natural urge to embrace them both in a different way. Until the realization she had been set up and, her husband Fred was complicit in putting her in the room with her two greatest lovers. Her pussy melted at the thought he didn't know about Jane. And likewise pissed her off she had married such a gullible wimp! Even as she was secretly excited, they had gone through so much trouble to meet her before the Reunion. She mattered to them.
"Fuck no. What the hell are you two up to anyway?"
The words coming out of her mouth surprised the room and Avery herself! As much as she wanted to wrap her arms and legs around her former lover. The feelings of betrayal came flying back to the surface in an instance! And Jerrod's grin only fueled her fire.
"Fred. Let me buy you a drink at the Bar while the Ladies talk."
"Sure buddy!"
Fred answered. Almost breaking into a 10-step jog where the Bartender awaited since Jerrod had bought out the venue for the night. Jerrod laughed to himself about how smart and sexy his wife was! Especially how correct she had been about everything she couldn't possibly understand about the woman he almost broke years ago. Could this be easier than even she believed?
Looking over Fred's shoulder while listening to the man fawn over him was easy for a man of his stature. Jerrod was much more interested in watching the two women interact at the Bar. Reading the body language of both while trying to feign interest in Fred's conversation. It wasn't easy since Avery was looking so sexy! She had fully grown into her body and though she may have considered herself "fat". She wasn't even close. She looked like the woman in Milwaukee that had knocked on his door after her Husband had "fell asleep". And he wondered if she still made the same noises she used to when Jerrod would dig deep inside of her. Pushing her limits and making her fall in love with him. Jerrod wondered if she still did. Wondered if the whole thing wasn't a big mistake.