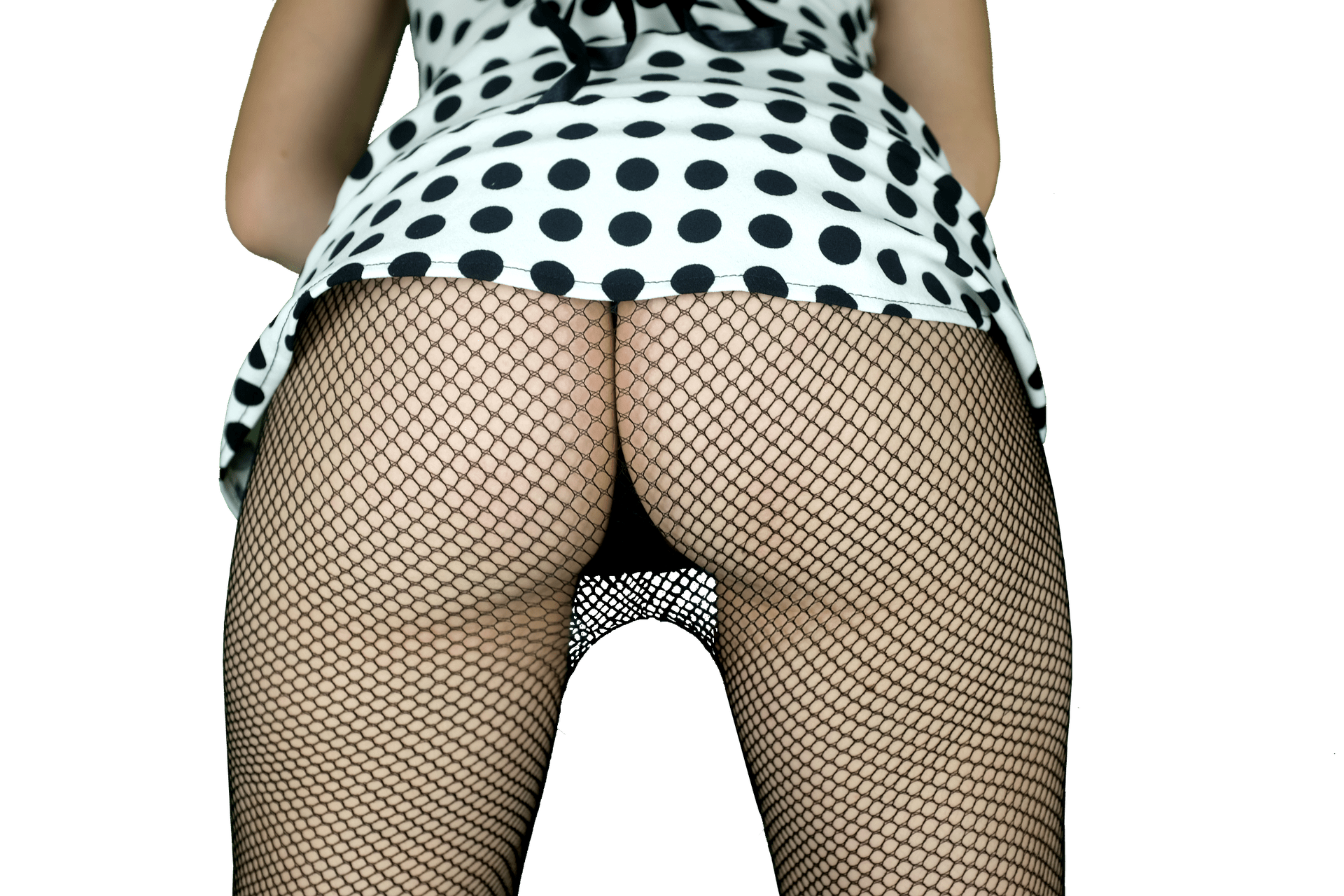 There were always exotic women with sharp curves and strong bodies, coming in and out for no longer than a few hours at a time. African. Asian. Italian. Irish, Hispanic. Filipino. Different shapes sizes, and walks of life down the same path. Sometimes alone. And sometimes, together. All doing a form of "The walk." But what does an outsider know about anything that happens inside a home of consenting adults?
Ron waited as Lorraine walked around the corner of his home towards him from the opposite direction of where he was perched. He recognized the smile on her bright yellow face from a distance as a nervous one. But her confident, sexy gait was undeniably confident until her last step. Which ended directly in front of Ron's prone lawn chair. Everything about her portrayed the woman as sure, even if she wasn't. But it wouldn't be long before she believed in herself again. Because she was there.
"Are you alone tonight?" Ron asked smirkingly.
Smiling up at the woman as her breasts blocked the sun from the front of his face he remembered the words of his Uncle lawyer. "Never ask a question you are not sure of the answer." The curves of her tightly-shave cunt already betrayed no shadows between her tight white shorts. And no fearful intent on her part at all. Ron read her weight shifting from one foot onto the other as a tell he had seen before. The sassy Latina hell-bent on taming the Beast within Ron's shorts, once and for all! His cock even twitched a bit at the thought of what was anticipated she would try first. And what Ron would do next.
"I am more than enough woman." Lorraine smiled.
Her pride stuck in the words even if she doubted, they were true. Knowing her friend was in love with him but knowing herself even better. This wouldn't be the 1st time they were together. Just the first time they would be together alone. And from their first time together? Lorraine wasn't sure what she was saying may actually be the lie. Because Ron was more than a handful! Or even two.
Her body ached for him. She could still feel his warm hardness pulsing inside of her days later. And had only nervous conversation with his girlfriend Jill since. Trying to hide how she really felt about their threesome was hard! And Jill told her she and Ron had been fighting ever since which secretly made Lorraine smile. Jill said she was leaving to visit her parents for a few days. To reconsider the entire relationship and whether there was a future for them at all. While Lorraine listened as a good friend would under the circumstances. Hoping that Jill wouldn't catch on to her growing interest in her man!
When Ron called and asked her to stop by the day Jill flew out of town? All types of thoughts ran across Lorraine's mind. One about her own girlfriend who was boring in bed for a girl but, loyal. She knew nothing about what Lorraine had been up to the previous Thursday night and her evolving thoughts on her own sexuality. But mostly she thought about Ron and the way his dick felt inside of her body! She realized she didn't care if her girlfriend found out and what she wanted was more time with him, alone.
"What time"?
She could have said no. Hung up the phone and called Jill immediately and tell her about the invitation and that would be the end of it. She could fight the temptation to fuck her man AND have Jill back on a regular basis again. Because she knew if she said anything? Jill would break it off with him. But Lorraine didn't want it to be the end.
She was hoping they would have invited her back to join both of them. Their dynamic had been electric! And she wanted nothing more than to experience Ron again! His confidence in inviting her over was exciting to her! Knowing what she knew now about them both. The right thing was satisfying a thumping emptiness between her legs since last week Lorraine knew Ron could sate. Jill had just left the door wide open.
Inviting Lorraine into their shared bed was proof of her willingness to evolve and share. Both Ron and Jill both knew it wasn't in Jill's nature to share anything! Especially Ron. He knew there had to be more in it for her or it would go on for as long as it could before Jill lost her cool entirely. Demanding some form of reassurance again of his devotion to her. The interim was going through their playful motions.
The fruits of the game now stood directly before him. Close enough for him to reach out and rub his palm against Lorraine's mound before Ron decided to respond to her boast.
"I've heard that before." He sneered.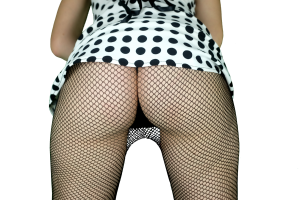 Lorraine would have probably would have never imagined a man interacting with her that way last week! But Ron had opened up a world the young woman had stopped considering long ago. And she welcomed his forceful yet, gentle touch with an involuntary shiver and not much else. His palm circulated across her mound in the ways girls usually touched her. And increased her desire to be not just filled by his cock but more intimately this time! Ron pulled aside her terry cloth shorts to lick between her legs with the confidence most men only pretend to have. As the heat and moisture between her legs bunched her shorts even closer together between her thighs. His perversion matched only by his skill.
Lorraine loved Jill as a friend and occasional lover too. And the two women were attracted together for what seemed like forever! She was the girl Lorraine cheated on her Girlfriends with before Ron. Not seeing her being the main reason she agreed to join the two of them in the 1st place. With the caveat, she was not there for him. How things change in a moment.
All Lorraine could think about in the seven days since their Menage Trois was him! Watching how attentive Ron was to Jill had made her instantly jealous and understanding of why Jill never called her anymore! But hearing his voice on the other end of the line was what she wanted now! Lorraine didn't need a clumsy excuse to stop by uninvited while Jill was out of town. All she had to do was stop by and see if the connection she felt was really there. And now as his finger decisively slid into her moist slit. She knew she had done the right thing!
"Either way. I'm glad you came."
She almost did as Ron removed his hand and walked into the home. Expecting her to follow closely behind. He waved at the camera in an odd gesture she thought as they stepped inside together. The long distance to the Bedroom seemingly steps away as Lorraine felt something she hadn't felt in many years. Overwhelmed and unable to say the words no.
Ron lit a joint sitting on the side of the Bed in an ashtray. Passing it to her as she sat her down on the Bed before exiting the room. When Ron reappeared he was as naked and immodest as the day he was born. Swaying from side to side as he moved towards her.
"You're assuming an awful lot."
Her mouth moved but her body stayed put. Because she wore no panties or bra all she could do was pretend there was a chance she would walk away by behaving modestly. But there was only one reason she would be there! and her hard nipples gave her completely away before Ron stood above her silently. Grasping the blunt in one hand and her face in the other before pulling her chin up. Her mouth directly in line with his 9 inches of brown steak. With her eyes were directed upwards, watching him pull the weed into his mouth. Ron's head tilted down to kiss her. Blowing smoke onto her tongue and down her throat as he kissed her passionately. Releasing her mouth from his with two words.
"Stop playing."
Lorraine felt her hand moving up between his legs. Pulling Ron's cock towards her opening lips knowing she shouldn't be doing this! It was pure lust and instinct taking over. Watching his eyes roll back into the recesses of his head and making her mouth even wetter! Her tongue encircled than engulfed, his stiffening cock as Lorraine surprised herself with how deep she could push it into her mouth and almost down her throat! The enthusiasm that was more about how excited she was to see him this time alone.
What would her girlfriend say if she knew where she was and what she was doing? And what about Jill? Would she accept an apology and Lorraine's skilled tongue swirling between her own tan thighs as a proper apology? Did Lorraine even care? As the thoughts ran through Lorraine's head? Her hands moved downwards towards her own slick box. Rubbing her clit like her girlfriend usually did. As if she was there with them!
Sleeping with men was expected of her as a young, sexy Latina, so she wasn't a virgin anywhere. Her strict Catholic guilt made sure of that! Lorraine was even engaged to a man before who had taught her about sex as a chore. Those encounters were more about his pleasure than hers. Those far from earth-shattering experiences only pushed her further away from men and before long Lorraine had rebranded herself a Lesbian.
Any attraction to men had been a fleeting thought since. Until watching Ron and Jill together had made her envious in a way she never experienced. She WANTED him to make love to her the same way he had Jill. With kisses and strokes long and deep inside of her body! The sight of his brown skin sliding inside of Jill's pink hole as it spread and sweated around his cock. Lorraine knew what she wanted!
There were no rules she told herself as she devoured the brown monster inch by inch. Her body temperature heating up at the thought of Ron entering her like he had Jill. Kissing and caressing her chest and back lovingly as he tested the depths of her well as Lorraine had watched in anticipation. Wanting to be next but knowing that wasn't what the two women had agreed upon. If Jill was in town? She wouldn't be here. Dressed so provocatively for however long he clothes remained.
"You are very good at this."
Ron let her know he approved as he watched her head bobbing back and forth over and around his thick monster. She was barely able to contain it in her mouth, and half wanted/expected Ron to grab the back of her head and force him down onto her. Causing her to cough and gag as she usually had in her past with much smaller men. But he didn't. He just watched as she did what she could before stepping back and pulling her tight T-shirt over her head. Revealing her wonderfully shaped C cups and absurdly hard brown nipples. The darkest part of her body.
"I need to taste them titties now."
His mouth circling her areolas in the most frantic yet, seductive way. Ron had caressed and rubbed her titties beneath her bobbing head and now, pulled them and her upwards towards her mouth.
"You know you are a natural, don't you?" Ron again expressing his approval of her performance so far.
The warmth of his mouth and lips kissing in between her breasts, so close to her own heartbeat made her shake again beneath him. As he pushed her down onto the bed and began licking down her body until his head was between her thighs. Kissing either side and teasing her clit with clumsy rolls of the tongue that seemed perfectly timed to her reactions! Until Ron dug in. Devouring her pussy with what had to be divine intent!
Back and forth. Up and down. Figure eights until Lorraine's body betrayed her, and she could feel the Orgasm welling up inside of her body!
"I'm cumming."
Ron rolled her legs up further beneath him as she began to shake and in one slow stroke? Invaded her convulsing pussy just in time to get the desired reaction!
"I love a wet dick."
The strokes were long and slow with an extra push at the end that shook Lorraine a bit further than she ever knew possible! The pain of being stretched enhanced by the pleasure or her own Orgasm beneath him! His throbbing bare flesh rubbing against her walls that made her wonder does he do this with every girl? But not wanting to stop it now! No man had ever entered her unprotected, and she had sworn that no random man ever would! But at the moment? All she wanted was to feel his cum inside of her!
"I know I cheated?"
Ron began to pull out of her as her Orgasm subsided a bit. His cock teasing and massing her insides in a short steady stroke. Keeping the sensors inside of her body on full blast as his hands seemed to be all over her at once! Under her ass. Cupping her as he pulled her in but controlled her every stroke.
On her tits. Rubbing them and pinching her nipples one at a time in between hugs and kisses that calmed her fiery soul. His tongue invading her mouth passionately from time to time as she began to Orgasm as many times as she could manage from his artful mastery of her! As Ron began to push deeper inside of her. His full shaft pressing against her shaved baldness finally. Lorraine began to experience what she was looking for!
"I want you to cum inside me."
Lorraine's voice was barely audible as she felt Ron stiffen and shoot his seed deep inside of her womb. Leaving her there to recover.
"I will be right back. Have to go check on something."
Jill had watched the whole thing on the home security in a room upstairs. Her mouth was gagged, and her hands tied behind her as she watched her man impregnate her friend. The machine whirred and whipped inside of her a dildo half the size of Ron. As she squirmed at the delight of watching her dream come true. She couldn't have children, and it gave her happiness to know the plan had worked so well. Hoping that one day, they could all be together again soon.