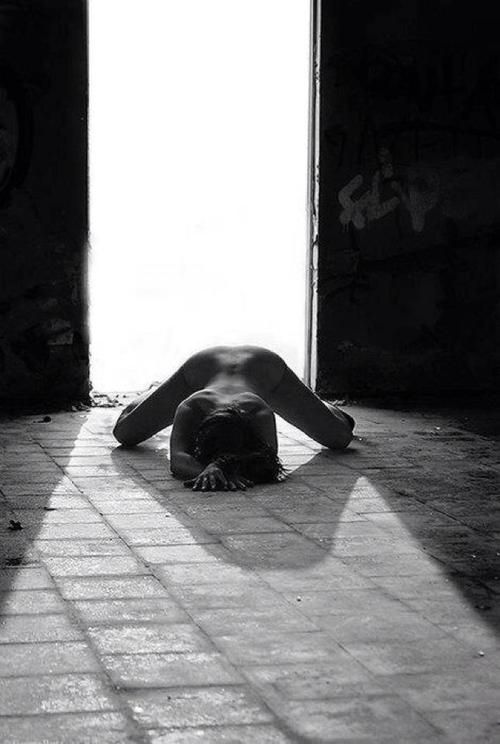 As Jerrod began to pick up his pace. Slamming his glistening tool in and out of the pink hole encased in alabaster. He felt nothing except a familiar feeling of dominance that he was accustomed to in most areas of his life. And he knew it would take a lot more from this particular fan to make him cum. He needed his imagination. Increasing his pace and the power of his thrusts was nothing more than his own sadistic way of killing a Saturday night on the road. And adding to the family legacy.
Pussy was Easy. For as long as Jerrod could remember women threw themselves at him. Young. Old. Older. Black. White. Hispanic. Indian. Asian. He loved Asians and their tiny pussies as well as any woman he deemed exotic. Classics like blonde hair and blue eyes too. All because on the Baseball Diamond Jerrod was the man. Pussy came easy. He was a Pitcher. But everywhere else? The Pope's were known as great Batsman.
His father was like him, a connoisseur of the feminine mystique. Picking up women seemed effortless for Jerrod Sr. And he lived to impress his young, suggestible son in hopes he would follow in his footsteps one day. Adopt his philosophies about women and relationships and, build upon them. Being a stud meant he was setting a positive example for his boy. And nothing was more important than that.
Mom was the Sexually liberated Black Queen. She traveled a lot on "business trips," but as much as Jerrod knew, Dad made all of the money. Their relationship was based on mutual trust, and when he was old enough, his parents sat him down and told Jerrod the truth. Especially since one day, the truth could possibly come out another way. She was a Dominatrix. A well-paid one for rich and powerful mostly white men. Though it may not have been a conventional marriage or upbringing? It worked out over the years for the three of them. Especially considering their white bred surroundings.
The "Fan ass" was white as a sheet of paper and reminded him of a College sweetheart. Even if considering the bulk of their relations as "sweet" was quite a stretch! They were more like this. Gag in mouth. Ass in the air and legs spread wide by various means ranging from being tied to the posts to held by her own hands! And the way her tits and especially nipples grazed the bed while she leaned forward on her elbows! Defying gravity just enough thanks to the miracle of youth! But too large to resist it's call entirely. Jerrod's imagination was working too well now as he felt a spurt of pre-cum bathe the inside of her pussy as he began to pull out of her slowly again. Better to think about other things.
Growing up in the Suburbs did have drawbacks. Grass fields and quiet streets can be dangerous for a lone black teen to move around safely. The Private Harbor School though was full of already rich kids and, their sexually curious offspring. And more importantly, provided door-to-door transportation. Some of the students and teachers were less familiar with the intimacies of Interracial culture than sex but, they tried to bridge the gap amicably. Since Jerrod was well-off and going to make millions throwing a Baseball he fit in easily with his well to do classmates. Fucking his way through his Senior year like a normal kid after breaking up with Jessica. His first official girlfriend.
Jerrod was a combination of both parents. The metal stirrups the Fan Ass had agreed to wear locked her thighs a certain width apart. It was the way that Mother treated most of her sexual subjects who liked to be used or punished for their evil deeds. Jerrod used them as a promise. Any woman who wanted a night with the All-Star stood no chance to back out once they were affixed to her body. She was to be a vessel in which his oversized cock would play until he was tired of them. There was no such thing as quitting Jerrod.
There was a pre-sexual consent form they had to sign before entering the hotel room. Agreeing to sexual servitude for the evening from the women so he could have his way. The one safeguarding indemnity from pregnancy and subsequent responsibility. As well as the Morning after pill, he provided each woman before she would leave in the morning after "properly" thanking him with her mouth. All in black and white to protect the Pope Brand. And that thinking definitely came from his Father.
Jerrod began to assault the Fan's ass with his thumb. Lubricating the digit with the woman's own juices before pushing it slowly and ever deeper into her body until she gushed her pleasure all over his pumping dick! If the convulsions of her twat massaging his pole didn't make enough of an impression? His cock would be next! He might allow her the chance to beg him to spare her usually tiny hole while reminding his victims of the release they had signed by promising to suck him to completion first. Which Jerrod loved even more since degradation was a large part of what turned him on! He MADE women get in touch with their inner whore. And then he made love to her in the way she now wanted. Sensual Lovemaking was reserved for his wife only. She was his only equal in his mind.
As the woman came, Jerrod could feel her walls convulsing around him in a vain attempt to move his juices into her impaled womb. He smiled proudly into the mirrored reflection as the woman's head shook in defiance while her legs attempted to swing their way free from their metal bonds, to no avail! Had she been free? She may have closed her legs and tried to push him out of her warmth to recover. But unable to find the superhuman strength required? All she could do was squeal in ecstasy while the players next door clapped their applause at another successful "piping." Wondering where he got the energy after pitching a complete game shutout! But Jerrod was in a zone and reminiscing on his College days and the woman she resembled most.
The pretty brunette named Janice. A social-climbing. Money hungry white girl from the deep South with large tits and firm and hard, round ass that was a bit small for Jerrod's taste. She had come to one of the Baseball team's parties wearing an attitude and a cutoff rebel flag T-shirt and was pinned by the shortstop Shorty. His roommate and someone Jerrod didn't entirely trust as much as he tolerated.
It was the shortstop's idea to flaunt the young racist in front of his Roomie. After seeing all the girls. White, black, and others come in and out of their dorm room. Shorty wanted to send Jerrod a message! He didn't mind him fornicating with his own kind. But mixing the way he was taught was against the will of God. There are some white girls you can't touch! Janice was the perfect example of Southern belle.
Her background and the County in Tennessee she hailed from was rumored to lynch race mixers. And she expressed in passing conversation her disdain for minorities readily. Even going so far as to express she would NEVER have sex with an n-word! And as a matter of fact? Any other white man to her was better than Jerrod! Even if he was going to be rich. She made sure Shorty knew in her eyes? He was nothing compared to him. And she would be more than willing to let him know IF, he ever tried anything.
One night Janice waited in the Baseball dorm room for Shorty to get out of a late tutoring session, having been let in by one of the other players. Jerrod walked out of the shower and into the room. Removing his towel to wipe his eyes as soon as the door closed behind him and never noticing the young racist sitting in the corner speechless.
Jerrod had grown as a 19-year-old Freshman from a lanky. 6'1 185 lbs to a 6'3. 210 lb man as a Sophomore who now threw close to 100 mph! His dick was an almost obscene 10 inches and nearly as thick as a bottle of beer! Janice sat in the desk chair near the window mesmerized by his body! The thick, rippling abdominals with an extra set shorty didn't have. The way his dick lay limp against his leg like a club soft but, more significant than Shorty at full salute! She wanted to speak or run out of the room but, her legs didn't quite work at the moment. All she could do was stare intently at the biggest cock she had ever seen and wished she was invisible.
"Jerrod."
Jerrod jumped back once he realized he wasn't alone. Noticing the big-titted visitor sitting there transfixed. Nipples are poking out through her usual rebel garb with a flushed face accompanying her open mouth. Jerrod had seen that look before.
"You fucking groupie ass white girls need to cut this shit out. Get the fuck out!"
"What?" she barely voiced.
Janice registered the fact not only had she never been alone with Jerrod until now being a Good Southern girl that she was. But in looking at his body, she began to wonder why! She was turned on, and men didn't usually give her this reaction! The heightened moistness between her legs. Increased body temperature. Was she having a hot flash? She never felt this way when Shorty clumsily thumbed his way across her body! And she wondered when he would walk in?
"I don't fuck racist bitches so, get the fuck out before I call security. You can sit on the floor in the Hallway and wait for him."
As Jerrod stared at her speechlessness. He never attempted to cover himself once! Shorty bragged about her pretty face and voluptuous white body Jerrod could never have because she "Doesn't do Brothers." And he noticed her eyes never once looked up at his face. Instead, she sat there staring directly into his dick! His cock began to stir a bit at the thought of her stuttering mouth wrapped around his black cock and how nice it would be to teach Shorty a lesson. There is no such thing as an untouchable pussy for Jerrod Pope! And her state of indecision gave him confidence that perhaps Janice was reconsidering herself!
Reaching for his cell on the bed, Jerrod decided to see how far he could take it. Quickly, he took her picture and began to dial.
"You trying to get me in trouble? Sneaking in here like a fucking groupie so you can claim I raped you or something?"
"No," Janice replied.
"I don't know. You look like a groupie to me. Titties all hard and shit! I took your picture to show you can describe my dick because you were staring at it so hard! And I'm calling campus security sort this out, just in case".
"In case of what?"
"You the most racist chick I know. I don't trust you and me alone for a second isn't some plot to ruin my life! I need this shit documented."
The thought of a report being written about what was happening snapped Janice back to her sensibilities. He was, after all, the pride of State U! Black or not. They would believe him over her any day, and she would have to forever explain what she was doing in his room while he was naked. A black man. She could never live home again if it ever got out. Jerrod was right. She was a danger to him.
But as he stepped closer to her? His voice had become a whisper and his cock? Was even closer to her wet mouth than she ever imagined she would be to any black man's penis. She could feel her arms moving up to touch it involuntarily. Stroke it as if in a dream! One in which they were the only ones left alive in the world, and it was her duty to repopulate the earth! Her reasoning becoming more strange by the moment as her mouth opened and licked the crown head on the brown monster. Tasting his pre-cum salty-sweet on her tongue. As his large black hand grasped both her nipples across the Stars and Bars. Before she knew it? Her mouth was bobbing hard around the thickest, longest dick she ever invited onto her tongue! And her cunt was dripping wet!
Jerrod stood over her for a moment. Camera in hand asking her what she was doing? Telling her weakly to STOP as her head became more animated in its task. Putting the phone down Jerrod pulled the woman's shirt above her head. Squeezing her pink areolas in each hand before rubbing his cock across her breasts for emphasis! The drool came from the corner of Janice's mouth as she barely caught her breath before Jerrod grabbed her Ponytail and pulled her head back before pressing his tongue into her mouth! His soft, black man lips melting her inhibitions in a way never yet experienced in her young life!
"Shorty says you don't like black guys. Looks like Shorty was wrong again."
Kissing her deeper before removing his lips from hers. Jerrod gave Janice her 1st of many commands to come.
"Take off those cutoffs and panties and beg me for it."
With that. Jerrod stood again and pushed his cock back into the depths of her throat. This time, fucking her mouth with half of his total length. While watching Janice struggle to remove her lower garments from her body!
"You want this black dick in you? Don't you?"
Janice couldn't respond except to nod with his stiffness, tickling her throat. She had deep throated Shorty but felt Jerrod would choke her to death! And besides? Her pussy ached in anticipation for him! Thinking had been replaced by a pure animal lust she had never known herself capable of! Slurping her lips down to the tip she was able to murmur a barely audible.
"I do."
With that, Jerrod lifted the woman out of her chair by the hair. His mouth once more covering hers while her tongue lustfully explored his mouth like a horny Southern housewife begging for the attention her husband never gave her! Janice was used to controlling men and their advances. Putting their tiny cocks into her mouth and being rewarded almost immediately with a spurt of white gold on her tongue. The time she had spent attempting to maneuver her tongue around his engorged rod was longer than any of her Boyfriends had ever lasted! Janice was vulnerable. Insecure about her own sexual ability to please a man like Jerrod. But her body was willing to try!
"Get on Shorty's bed and spread those white thighs."
Her sensibilities seared at the suggestion but, her body just filed suit and Janice did as she was told.
"Damn. You're wet as fuck! You want this?"
Embarrassed at the situation and wanting it to be over as quickly as possible. Janice answered the increasingly demeaning tone of Jerrod accordingly.
"Please."
"Please what you racist bitch! Tell me what you want. I want you to say it out loud!"
"Please. Fuck me!"
"What?"
"Please fuck me you black bastard! Stop making me beg!"
The words hung in the air as Jerrod sat in his chair, holding his dick in his hand. He and Shorty had a routine. If one was otherwise engaged? There was a code to send to stay away from the room. Picking up the phone, Jerrod text the code to his roomie, triggering the extra time Jerrod would need to break Shorty's girlfriend.
"No thanks. Get dressed and get the fuck out instead. You don't deserve this dick."
Janice slipped her middle finger into her wet snatch as deeply as she could while leaning her mouth forward to try to make up for her mistake. Her tongue reached out for Jerrod's manhood when he reached behind her and snatched control of her head and her own free will.
"I said no. You talk too fucking much, and you think I am here for you. You need to learn your place."
Pulling her head back away from his cock, Jerrod pulled Janice onto her white back and began to finger her pussy mercilessly! Stopping only to smack her tits and face with her own juices before resuming the degrading treatment at his black hands! Her body ached to be wrapped around him! Her legs shook, looking for the rest of the invisible lover to cling too! But his cock just out of reach of her mouth and her face smacked each time she tried to grasp it into her palm! She wished she hadn't said it! Wanted nothing more than to make it right and change Jerrod's mind about her! But all she could think of to do was let him have his way, and maybe, he would forgive her.
"I'm sorry. I'm sorry. I'm sorry".
The words repeated over and over as Jerrod's Black hands took over her will.
"I will never say anything like that again"!
Jerrod's thumb entered her well-lubed ass at that moment. Releasing a wave of pleasure throughout her body that she never thought possible! She had been ass fucked before and loved it! But never had anyone taken her like Jerrod!
"I bet you won't."
With that, Jerrod climbed between her well-oiled legs and plunged himself as deep and hard as he could into her! She felt a momentary pain as her hymen stretched to accommodate Jerrod. And dug her nails deep into his shoulders as she became accustomed to the pleasure of the pain she felt before cumming again this time, loudly!"
"Yowwwwwwwwww"
The Southern Belle's screams of ecstasy could be heard across the hall before Jerrod covered her mouth with his open, bare-hand. Which she bit, kissed, sucked and kissed until her Orgasms subsided minutes later. Jerrod stroked the woman's love canal more rhythmically now. Beginning a masterpiece assault of maneuvers that had Janice incrementally losing the will to do what she had been taught was right. Resist. Stop doing the very thing she was shown to never do in the 1st place! Janice struggled to count how many times she shuddered beneath the weight of Jerrod's heavy, black bat. To focus on something else and embrace the strength of her home teachings and stop immediately. But it really just felt too good!
No man had ever made Janice feel what she was feeling at that moment. Janice believed no man ever could either. As she looked up into what she was beginning to perceive as a beautiful beast of a man's eyes in Jarrod. Her walls were constricting and convulsing in waves and patterns Janice had never experienced before. Mainly when she masturbated, which was the only way she had ever orgasmed with a man.
A nice, fat cock in her mouth pulsating under the control of her tongue and throat. Her fingers. Between her legs exploring the heart of Dixie between them. Diddling herself to her heart's content while her mouth commanded the full power of a man until bang! He came and soon, so did she. Janice joy of the Oral delights convinced her she was one type of girl. The kind of girl who all she needed to be happy was a good ole boy cumming on her sugar tits. And his credit card! But as her mind attempted to process the feelings, she was experiencing. Janice began to question how she could ever not feel this way again. And again. And again.
She imagined Shorty in the window peeking in. It wouldn't be the first time he peeked in on Jerrod's exploits. Seemingly, it was all he ever talked about when they were alone. She suspected it turned him on thinking about the two of them together. But wondered how he would feel actually seeing it! She would be ashamed to have him walk in but thought. Would she stop? Would she?
Janice knew it was lust making her think this way. That and the man's chest hovering over her rhythmically pushing past her sensual limits! Her body was being altered. Changed with each passing moment. And she knew from all of the talks of the white women in her hometown she was ruined forever! She had heard the rumblings of the women in her quiet, Southern town. The one's about how some of them preferred sex with black men. How some had left their families and positions for ones that were more like what she was experiencing each time Jarrod's dick pressed her a bit deeper than ever before! She couldn't be one of "those girls" that everyone knew about. But she also couldn't pretend this wasn't happening!
As Jerrod became more aggressive inside of her body, Janice could feel him growing! She twisted about as her canal became so tight? She strained against each ensuing swing of Jarrod's bat! Harder. Faster. Deeper. And finally? His warm juices released inside of her! Janice mind wandered as she joined him in releasing herself further into a place she wouldn't quickly leave, if ever. The tension between the two of them released onto their bodies and for the 1st time ever. Janice smiled at a black man.
Jerrod stood and looked into Janice's eyes as if she knew what was expected.
"Not a drop of cum better hit this floor." He halfway joked.
Janice looked at the wet, dripping dick and lunged forward beneath him. Catching the drops on the sides of her face before placing the slippery, black cock comfortably into her mouth. The taste of her own pussy and his seed intermingling in a way that made it seem like a gourmet treat! Sitting in a pool of wet cum beneath her own bare, white ass on her boyfriend's bed. Janice felt ashamed at her actions. But knew what had happened? Was completely beyond her control. She had no free will. And she definitely didn't hate black men anymore!
Shorty found out a week later and moved out of their room. He wanted to hit Jerrod but, knew physically he didn't stand a chance against him, so he moved out of their shared space. And Janice he called names she no longer cared about being called. Even if he did jerk off for a week after thinking about it and spent the week after that? Trying to get her back to no avail.
Janice decided she needed to repent for her former racist beliefs and came up with the idea of being a sex slave. And for what she lacked in originality? She made up for in effort! But as she grew deeper and deeper into the fantasy. There became less time for other things. They mutually decided to go their separate ways and Janice moved on to a Basketball player who she eventually married and left the South with when he was Drafted into the NBA. They rarely see each other now.
As Jerrod admired the gift Janice sent him locked around the fans thighs he thought about the Southern Belle! He almost came thinking about how lucky he truly was to have met her and cum on her tits. His wife understood his desire to dominate women from time to time. Even participating, setting most of his conquests up for him. It was almost time for his 10-year reunion where he would get another crack at his delicious ex to show her what he had learned, and he couldn't wait! Cumming on a beautiful set of tits that brought back pleasant memories was all he needed this Saturday night.
What a Life.